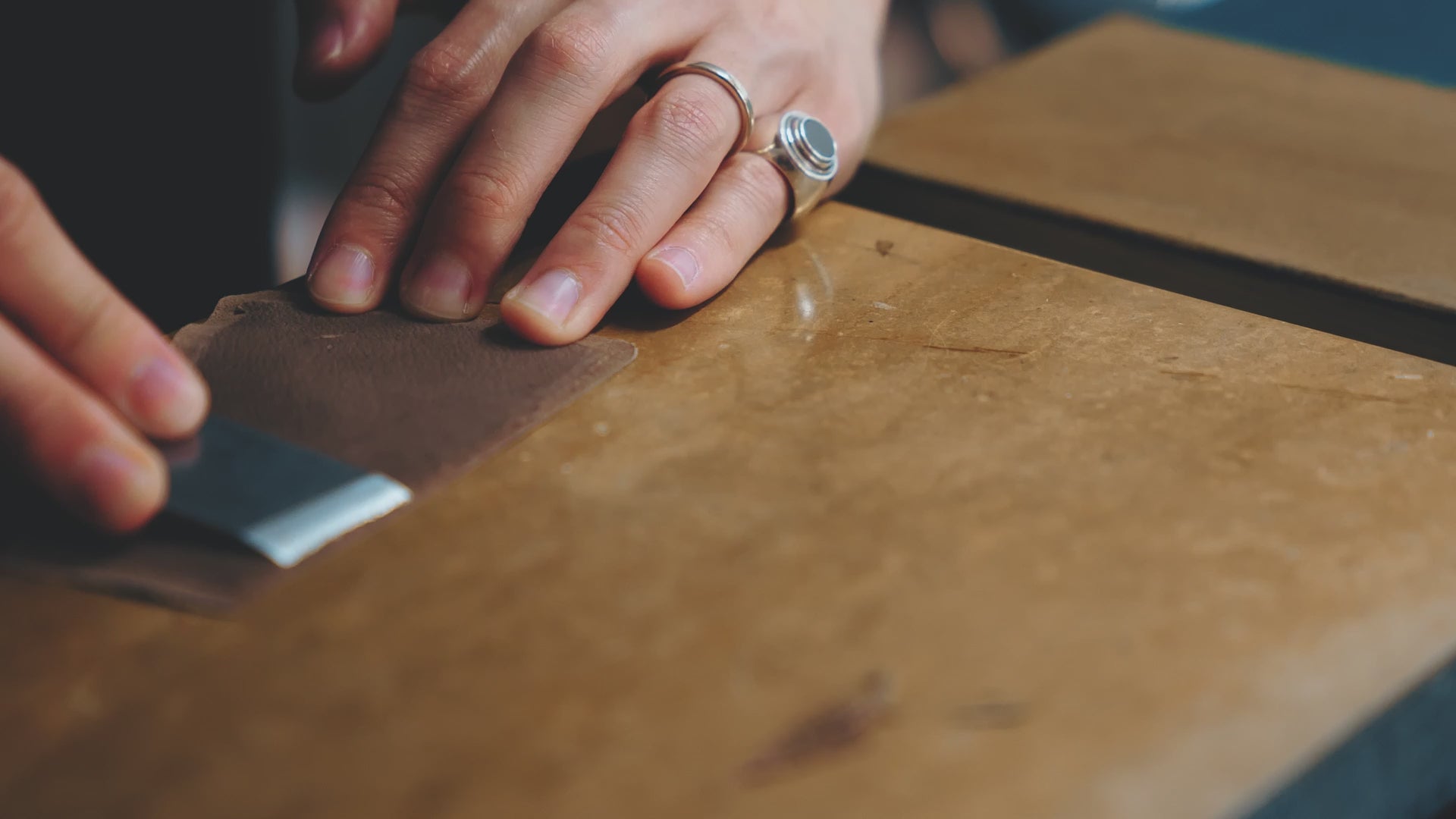 – The future created by yorioshow
Statement
[To the past – present – future]

At yorioshow, we define "things that last over the centuries" as "one life". What always underlies our craftsmanship is a strong feeling and sense of responsibility as one of the successors of the traditional techniques of the leather industry, which has been handed down from the Middle Ages in Western countries.

And respect for the great predecessors who have created wonderful works with the times and continued to present new values to the world.

As a provider and sharer of new values, and as a storyteller/narrator of the times that weave to future generations.

By projecting [Past] into [Present], yorioshow will continue to create lasting value in [Future].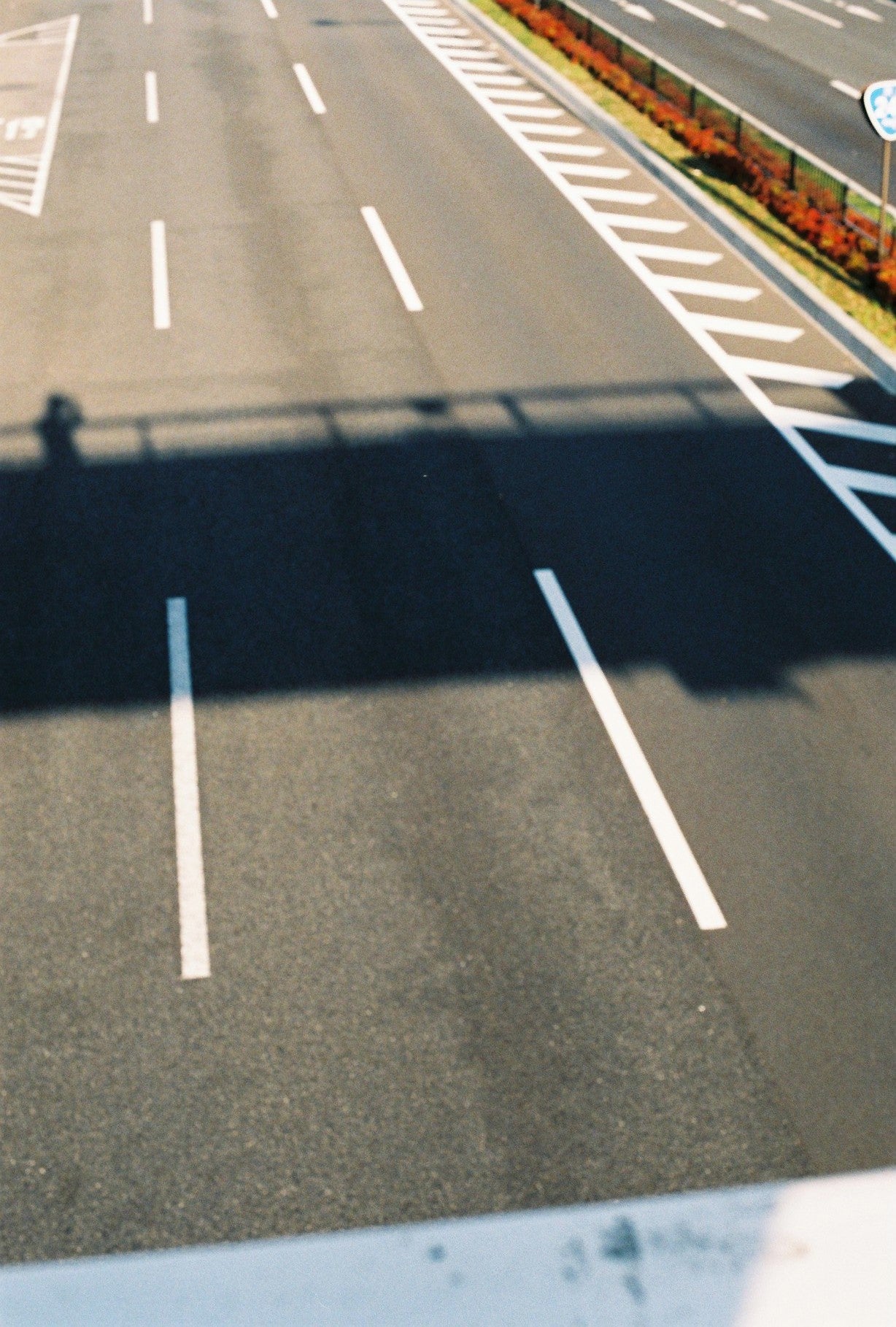 Discovery
– Encountering new values

The ideal image of yorioshow that accompanies people's daily lives

"When I walk down the street, I see cars parked on the side of the road, bags and leather goods reflecting off the windows of buildings, and I feel happy when I see myself like that."

"At the cafe or shop I usually go to, I suddenly see a bag leaning against a chair and small items shining in the corner of the table, and it makes me happy again."

Through the world of leather, yorioshow designs [your own joy], in other words, "new sense of values", that appears at the moment when it is linked to the sensibility evoked by such time and space.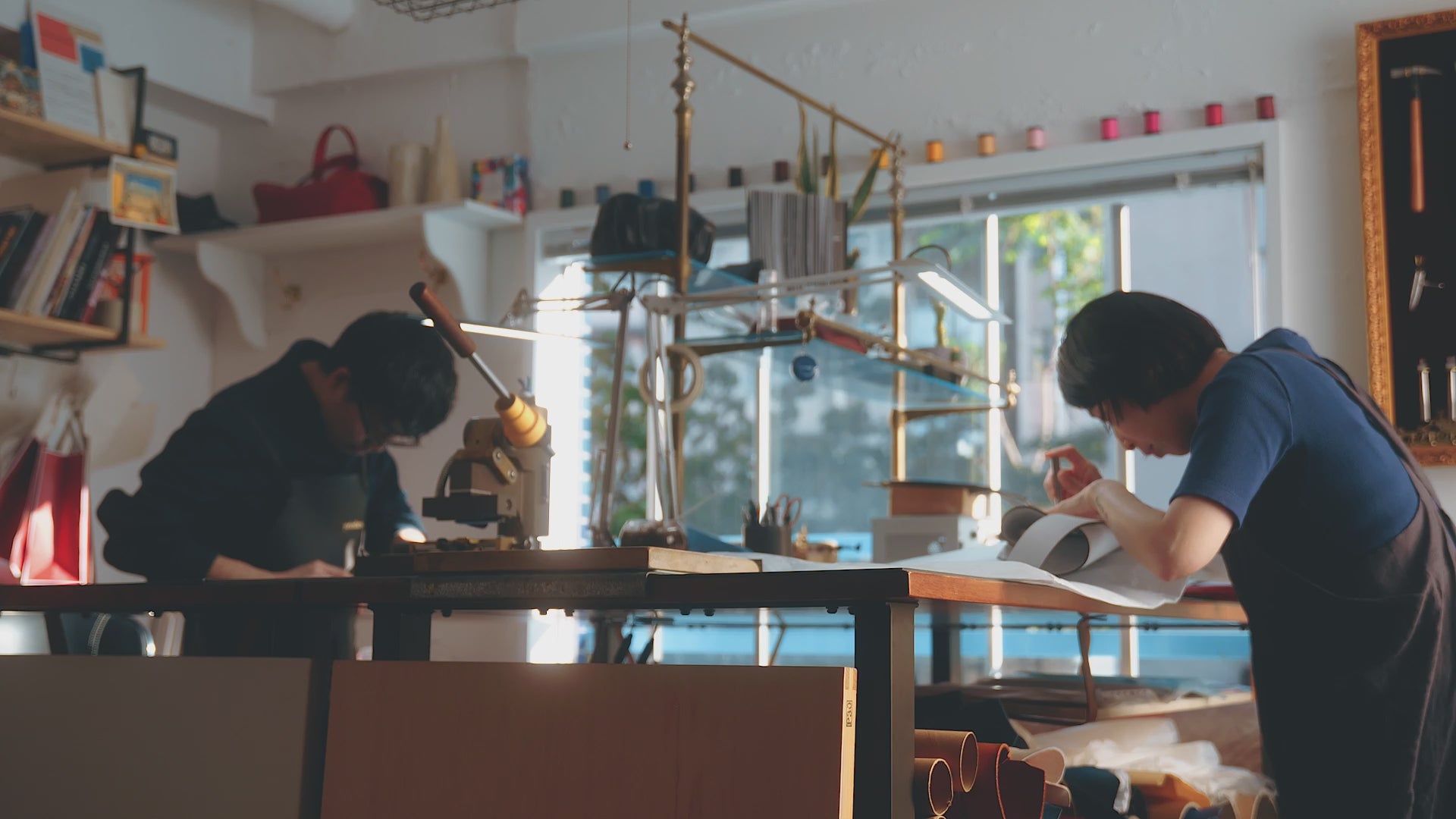 – An environment where exciting ideas are born
Atelier
Based on the savoir-faire, which can be called the brand's belief, we thoroughly carry out handwork in accordance with craftsmanship.
Starting from conception and designing, the production of patterns, selection of high-quality materials according to each, cutting, sewing using couju serie (Buddha-style hand sewing) and sewing machines, assembly of parts, all processes from assembly to finishing are carried out in Tokyo, Japan. It is produced in our own atelier in Kita-Aoyama.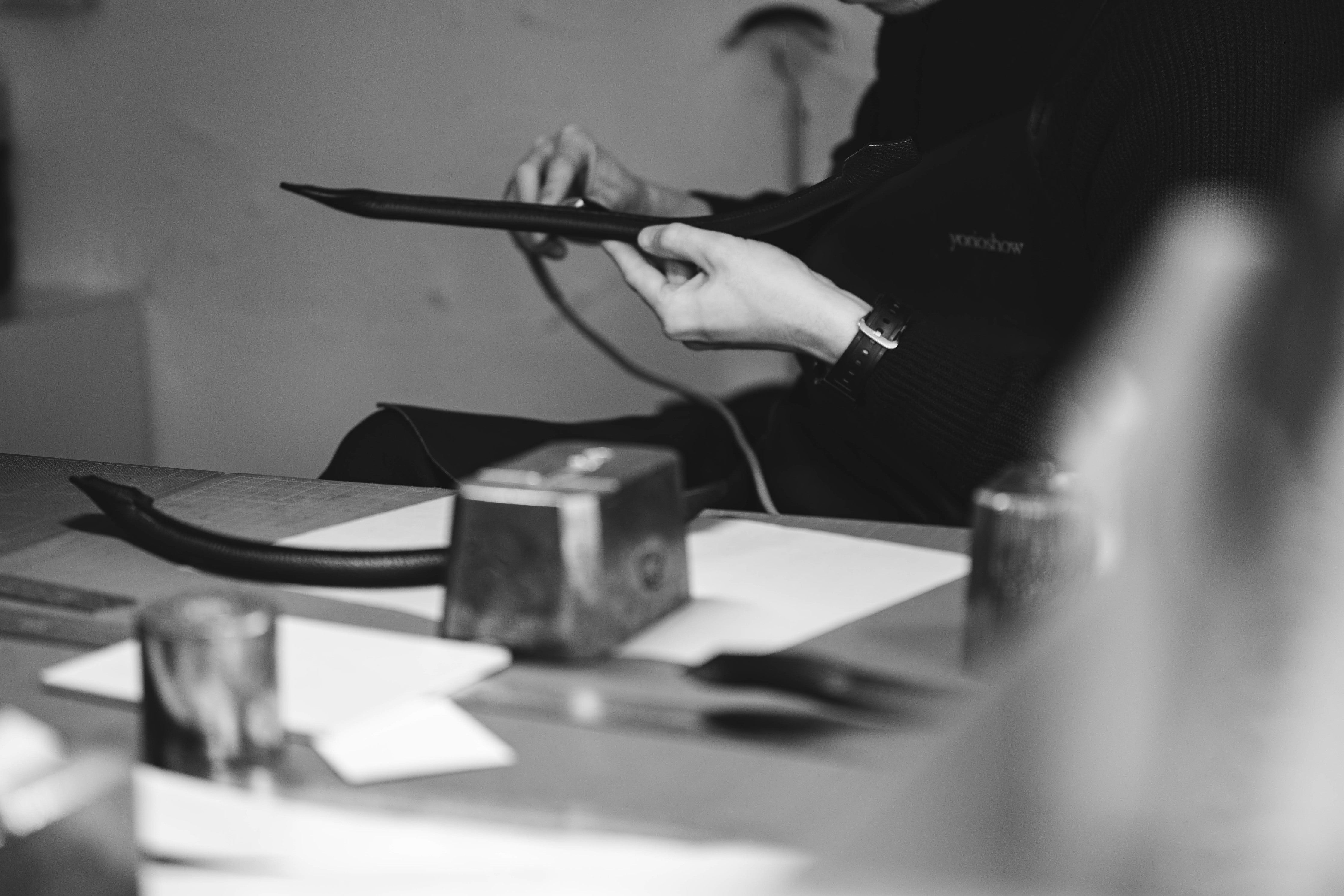 Savoir faire
– Long history and advanced technology. what lies ahead

The techniques and sensuous elements to create unique works, which can be said to be the essence of yorioshow, are both the traditional techniques of Western bags that have been cultivated and refined while studying in Italy and France, and the naturalness of living in a different culture. And the unique sensibility that I have acquired is derived from a unique style created by crossing over at a high level on the soil of "mode" and "craft".

A number of world masterpieces and world heritage sites that can be said to be symbols of the times and cultures.
As a common element in works of art that continue to evolve with the times, there is a [+a margin] that can be described as a "sense" that complements advanced technology as well as advanced technology, and how people perceive that space varies. It is an abstract concept, and yorioshow believes that [+a margin] is the most important element that leads to "essential beauty".
Materials
– [Materials] as one of the essential elements in uncompromising manufacturing

That's why we use only the finest materials.

This is because there are shapes that can only be expressed with high-quality materials in embodying ideas with technology.
Not only the beautiful appearance of the finished product brought about by the material, but also the [individuality] reflected through the three-dimensionally molded material continues to be derived and transmitted not only to the person who owns it, but also to those around them.

In the process of enchanting people's hearts with beautiful things, the experience itself of encountering and enjoying the many blessings is one of the real pleasures unique to high-quality materials.

– Reliable material that can withstand honest aging / aging with hidden potential for true vintage

The material that is considered to be of the highest quality reveals its unique elegance in the process of using it with care for many years.

In order for all customers to enjoy the "essential beauty" proposed by yorioshow from a permanent point of view, we are thoroughly committed to using the highest quality materials produced by long-established European luxury tanners with a long history. It can be said that it is one of the most important elements in manufacturing.
The feeling of carrying [a space created by materials that integrate technology and design]
As soon as the material is three-dimensionally formed by the concentration of technology and design, it suddenly begins to stand in space as an [object / object], and when people carry it around as a [unique space], it can be used in various everyday scenes. gives a feeling of discomfort.

This sense of discomfort becomes people's identity, and the act of enjoying the process of being sublimated into beauty is one of the real pleasures of fashion.